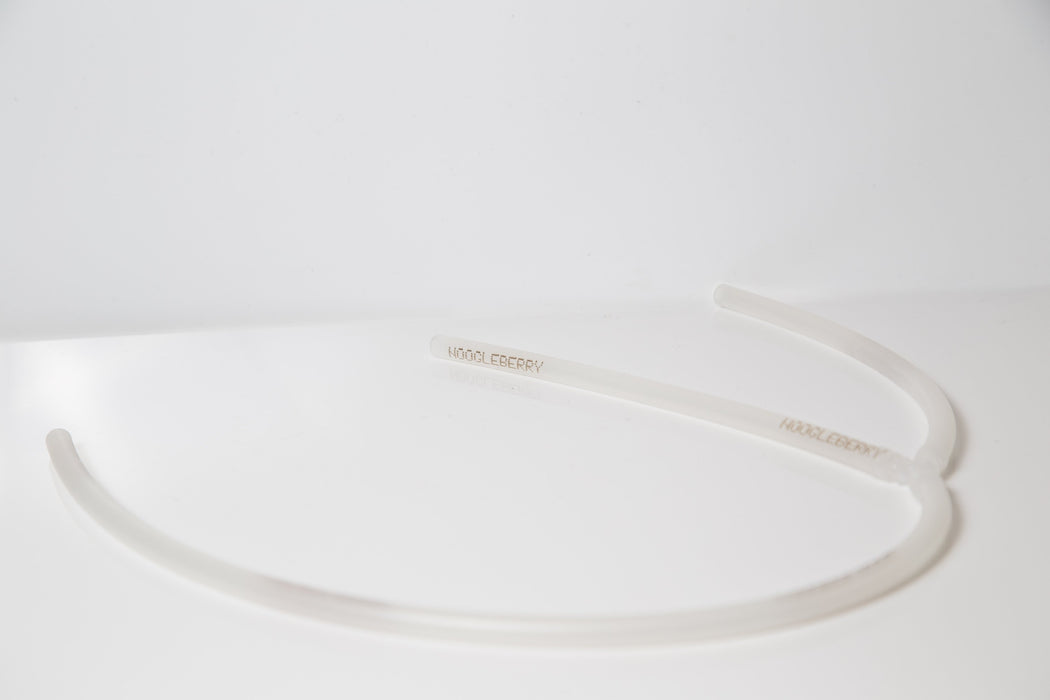 Y-Connector Kits
Sale
Sale
Original price
£12.99
-
Original price
£15.99
The Noogleberry Y-Connector kits will enable the user to pump both breast or Nipple cups are the same time.  Using our enlargement pumps requires a time commitment, the tee piece kits reduce the time that you need to dedicate to pumping per session.  Natural enlargement is a viable alternative to cosmetic surgery, and you can use the enlargement systems in the comfort of your own home.  The Y-Connector kit makes using breast pumps even more convenient than before.
The kit is made from high grade silicone, which means it's very high quality.  The Y-Connector Kit, as the name suggests is a piece of tubing shaped like a 'Y', the tubing to each cup is 20cm long and the section of tubing to the hand pump is 40cm.  
We also have the extra long y-connector kit, the tubing to the hand pump is the same as the standard, however the tubing to the cups measures 40cm.  
The tubing has a 5mm inside diameter but it stretches to that it will fit cup and pump nozzles that range from 5mm to over 10mm.