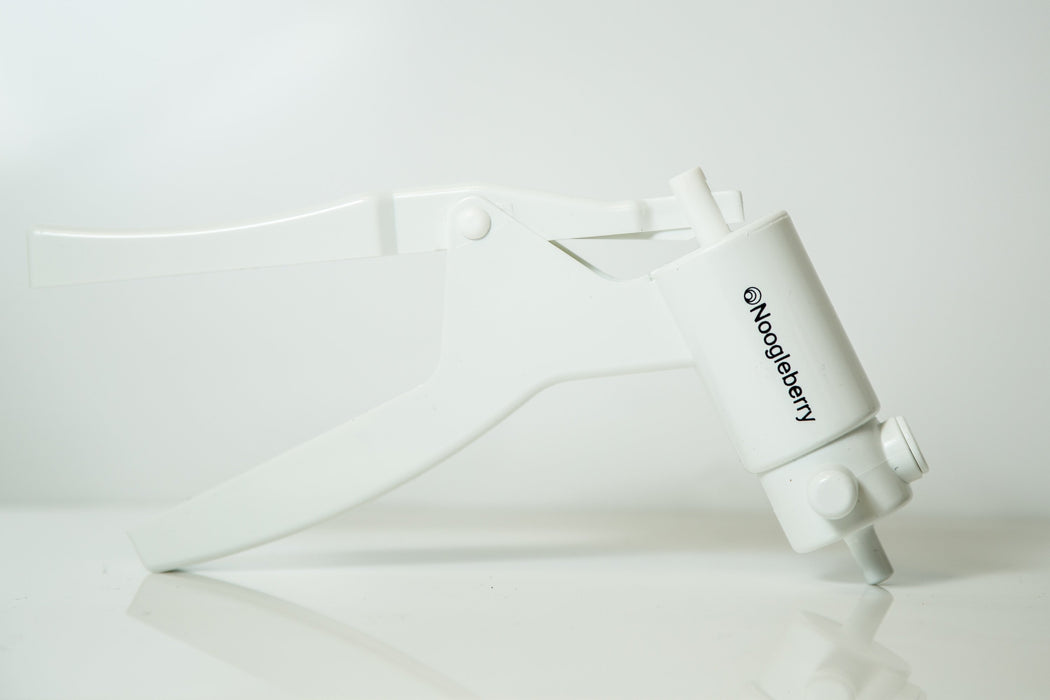 Hand Pumps
Sale
Sale
Original price
£24.99
-
Original price
£29.99
Hand pumps from Noogleberry are designed for use as part of our natural enlargement systems. Depressing the lever of the hand pump removes the air from the cylinder or cup to create a vacuum, which causes blood to flow into the area and stimulate growth. 
For safer pumping, we offer our customer the Noogleberry Gauged Hand Pump.  This compact pump comes with a pressure gauge so you can see the air pressure being built up and prevent too much of a vacuum being created.  The Gauged Hand Pump is also suitable for use with penis pumps and large breast cups.
Our best selling Noogleberry Hand Pump.  This small hand pump works silently so it's very discreet.  The Noogleberry Hand Pump is constructed from the highest quality materials can be used on the penis, breast and nipple systems.